Darlington Point Accommodation Village: A NEW WAY TO EXPERIENCE DARLINGTON POINT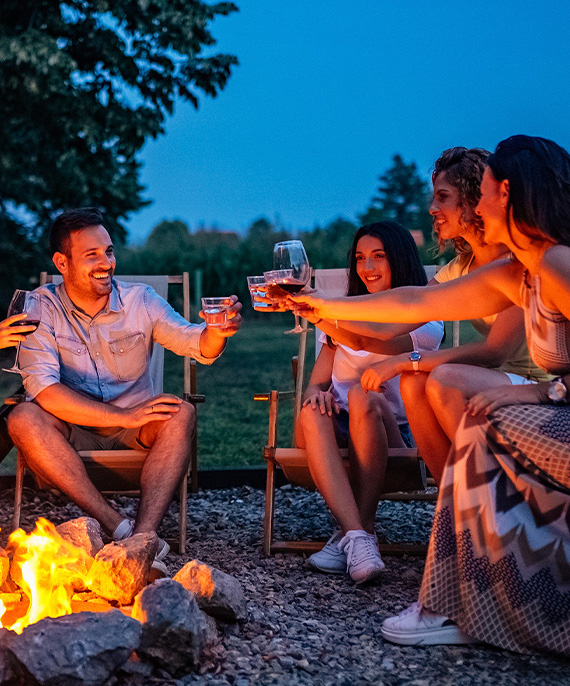 Darlington Point Accommodation Village
Darlington Point Accommodation Village is the brain child of proud residents of the small Australian country town. Determined to show people from all walks of life visiting the area, the owners developed a new way of enjoying cabin living with a focus on comfort whilst leaving as much of nature untouched as possible.  
Darlington Point Accommodation Village is about getting guests back in touch with Australia's beautiful flora and fauna and be thankful for our amazing country!
It had to offer a rugged nature so Visitors' can explore the beautiful surrounds of the area, however, still comfy, clean & welcoming. 
With a focus on families, hosting special events such as weddings, celebrations, birthdays, and a long term accommodation cabin for contract workers in the area, the Owners' created the most ideal accommodation solution for a wide range of uses for all walks of life.
With so many wineries in the area – the team at Darlington Point Accommodation Village is driven to provide a unique experience and is happy to assist in the planning of your trip! 
Come stay at Darlington Point Accommodation Village and enjoy the local coffee shops, local butchers and cafes, the "Riverdestra" restaurant for some delicious pizza & pasta, and locally made wine – which are all in close proximity from our intimate boutique cabin site. 
Darlington Point Accommodation Villagecan also offer a courtesy bus depending on the requirements of your trip – so please advise if it is needed as you complete your booking/enquiry.
Book a private cabin large enough to fit 8 people comfortably. We have a communal fire pt and outdoor seating which is a great way of enjoying the serene nature with other guests of Darlington Point Accommodation Village in this hidden gem located within a town town rich in Australian culture.
You're also welcome to indulge in staying inside to enjoy our sleek new interiors and binge on unlimited Netflix and wifi inside our cabins